Students from Sekolah Menengah Vokasional Kerian (Kerian Vocasional School)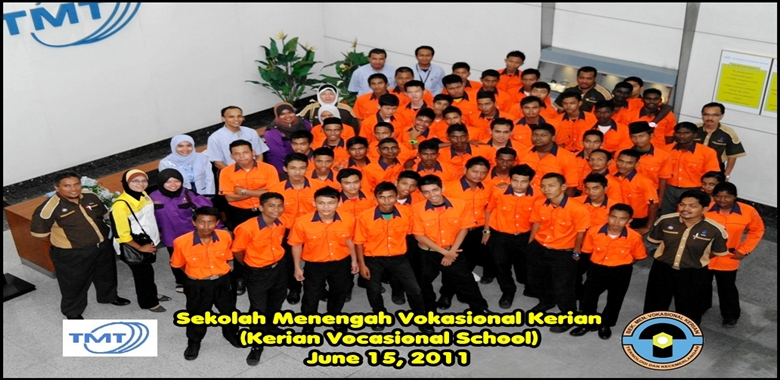 In June 15, 2011, Toyo-Memory Technology Sdn Bhd become a host for students from Sekolah Menengah Vokasional Kerian as part of our CSR Activity. This activity is part of the school extra-curricular activities designed to expose the students to the manufacturing industry and for them to get the feel of the working environment. This is also part of TMT CSR (Corporate Social Responsibility) to the community by supporting such activity in promoting the company image.
There are 60 students from Form 3,4 & 5 accompanied by 8 teachers during this study and visit tour.