Master Students from Nagaoka University of Technology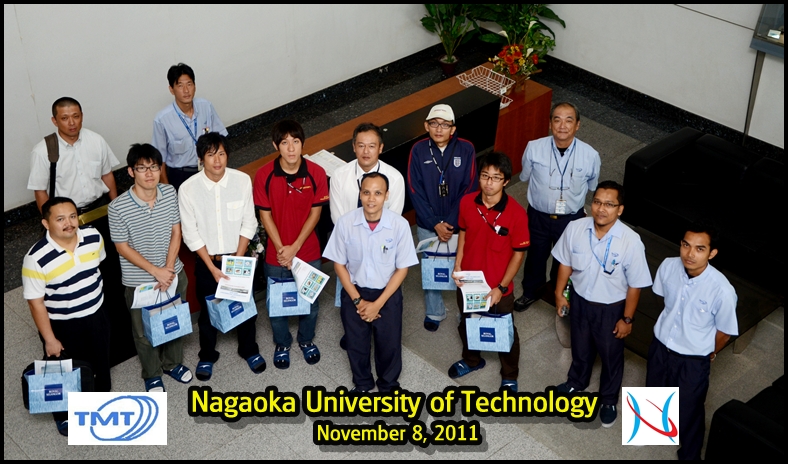 In November 8, 2011, Toyo-Memory Technology Sdn Bhd becomes a host for 4 Master students from Nagaoka University of Technology. They're under the Malaysia-Japan students exchange programme between University Science Malaysia (USM) and Nagaoka University. Under this programme, the students need to undergo some practical programme with company in Malaysia (they choose to do practical training with Fujipoly and Advantest). Part of the practical programme, they're required to visit another company to gain more exposure and experience in their training.
They are accompanied by Advantest MD: Mr Makoto Sagawa; Fujipoly MD: Mr Shinji Tajima and Fujipoly Engineer: Mr Edde Norhisyam.
The agenda of the visit including briefing regarding the company operations, plant tour and explanation of the process involved in the production.